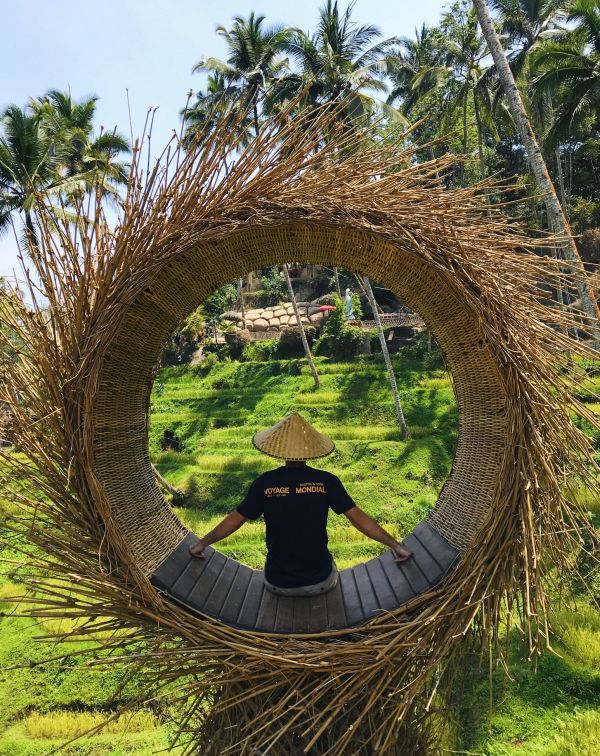 Doru si Andreea – Testimonial luna de miere in Bali – Octombrie 2019
Draga Fresh Holidays team,
Va mulțumesc pentru ca m-ați ajutat sa am a dreamy honeymoon!
Pentru noi a fost a fost prima călătorie in afara Europei, așa ca zborul destul de lung a fost ceva nou și nu am reușit sa ne odihnim foarte bine, dar odată ajunși in resort am uitat de tot!
Într-adevăr, deși resort de 5*, nu este luxos, ci mai mult tradițional, dar ospitalitatea angajatorilor este un maaaare plus!
Recomand resort-ul The Laguna, am avut parte de tot ce ti puteai dori: suficiente restaurante cu mâncăruri pe toate gusturile, piscine cu apa dulce, cu apa sarata, cu nisip, cu adâncimi varietate, șezlonguri, bungalow. Plaja foarte curată, puteai comanda de la restaurant și sa servești pe plaja. Într-adevăr, apa se retrăgea mare parte din zi, dar in dreptul resort-ului nostru nu arată depressing cum am văzut in alte părți :))
Processed with VSCO with al1 preset

Processed with VSCO with l1 preset
Processed with VSCO with l1 preset
Processed with VSCO with l1 preset
Processed with VSCO with au5 preset


Nivelul apei era destul de mic, dar era totuși apa și era foarte calda ️
Am avut doar 2 excursii, pentru ca am vrut sa ne relaxam mai mult. Excursiile le-am avut cu o agenție locală -Pacto, pe care ați asigurat-o voi. Ghidul nostru, Kitti, a fost genial!! Amabil, amuzant, vorbea foarte bine engleza. A fost o plăcere sa ne plimbe și sa ne povestească despre cultura lor impresionanta.
Pentru noi a fost ideal, ne-am relaxat, ne-am bronzat, am stat încontinuu aproape in apa, am descoperit lucruri noi, am invatat despre cultura lor, am vizitat locuri absolut superbe: trasa de orez de la Tegalalang, apusul de soare de la Tanah Lot, pădurea de maimuțe, am încercat cafeaua Luwak.
Va mulțumesc din nou pentru profesionalism. A fost cea mai liniștita vacanța. Toate detaliile au fost aranjate, Cosmin m-a sunat înainte de plecare pentru a îmi oferi ultimele informații și pentru a îmi raspunde la toate întrebările.
Totul a fost smooth. Bilete de avion, transfer (ghidul de la Pacto ne-a așteptat in aeroport cu pancarda) la resort totul pregătit, la întoarcere ne-au așteptat șoferul și ghidul in lobby și ne-au dus la timp la aeroport.
Singurul "downside" la Bali mi s-a părut coada interminabilă din aeroport. Sa va înarmați cu răbdare când aterizați in Bali :)) Dar merita!!!
Cele mai indragite de catre clientii nostri